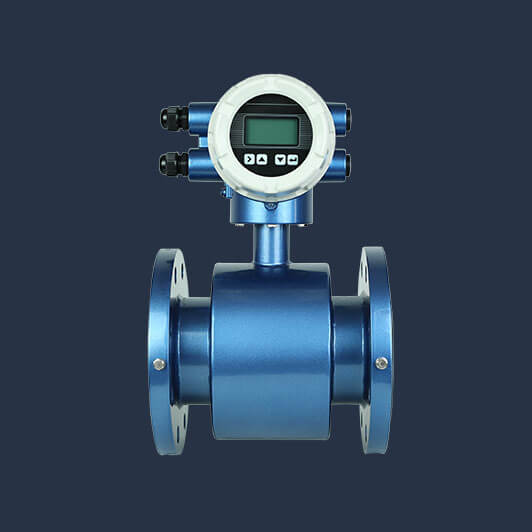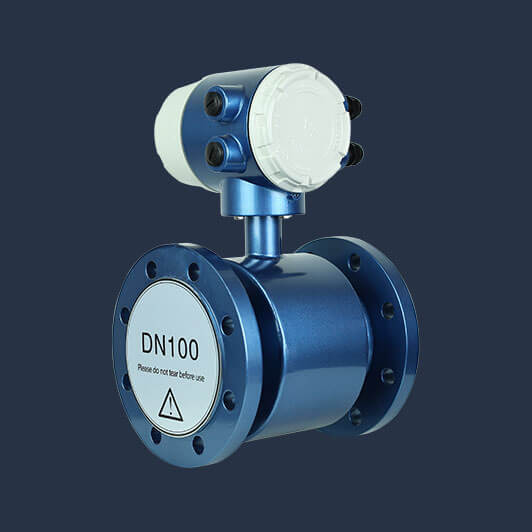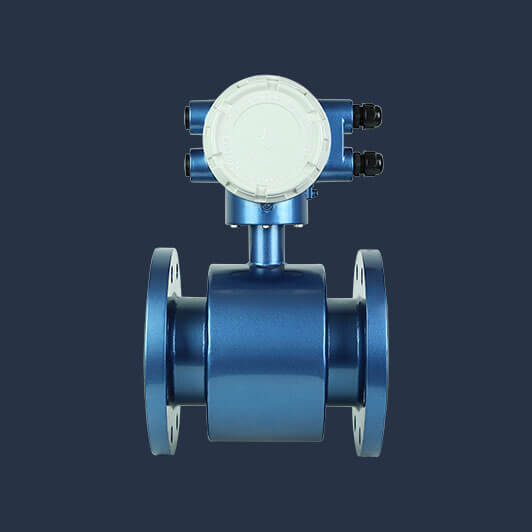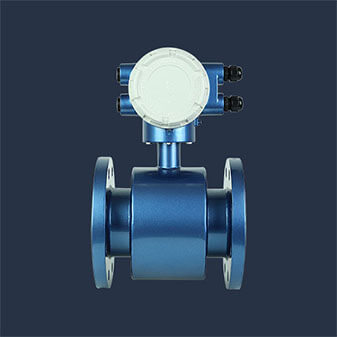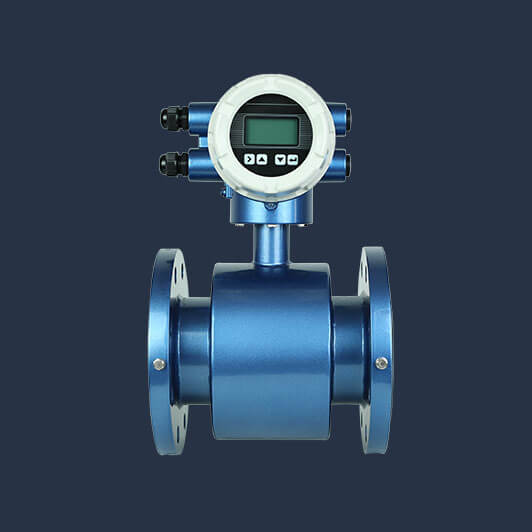 Integrated carbon steel electromagnetic flow meter
Electromagnetic flow meters, also called mag meters or magnetic meters, are volumetric flow meters which do not have any moving parts to wear, reducing the need for maintenance or replacement. Accuracy over a wide flow range can be as good as ± 0.5% of flow rate or better.
Applications
1.Potable, salt water, wastewater, heated and cooled water.
2.Waste water monitoring and treatment;
3.Water circulation and treatment systems,Sludge, manure, mud, slurry.
4.Irrigation flow measurement,Agricultural industry;
5.Pulp and paper applications
Delivery conditions
Nominal diameter: DN15~DN2000
Accuracy: ±0.2%/±0.3%/±0.5% (optional)
Measurement range: 0.01m/s~15m/s
Conductivity of medium: more than 5μS/cm
Nominal pressure: 0.6MPa/1.0MPa/4.0MPa
Protection grade: IP65/IP67/IP68 (optional)
Electrode material: Stainless steel 316L, Hastelloy B, Hastelloy C, Titanium alloy, Tantalum alloy, Platinum-iridium alloy,
Stainless steel-coated tungsten carbide and other special material.
Lining material: Neoprene, Polyurethane rubber, natural rubber, nitrile rubber, Teflon(PFA), Polytetrafluoroethylene (PTFE),
fluorinated ethylene propylene (FEP OR F46), ceramics.
Connection: Flange connection [GB/DIN/ANSI/JIS standards]
Measured Material Temp: -20℃~180℃
Ambient temperature: -10℃~50℃
Power supply: AC220V/DC24V/DC3.6V
Signal output: MODBUS RTU,Analog 4mA-20mA, 0Hz~ 5 KHz frequency, two alarm outputs: high limit alarm and low limit alarm
Communication: RS485, RS232, MODBUS RTU, HART, PROFIBUS-DP (OPTIONAL)
Related types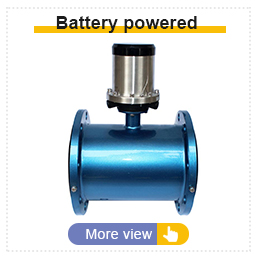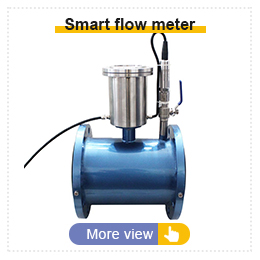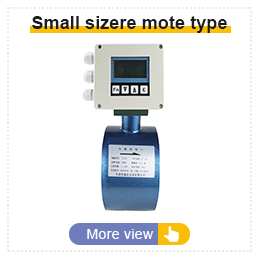 Features
1. There is no movable parts in the electromagnetic flow meter, no loss pressure , simple structure, woke reliable;
2.The measurement accuracy is not affected by the change of the measured medium's pressure, density
(including liquid-solid two-phase),temperature, viscosity and other physical parameter;
3. Moisture proof and waterproof performance is good. Suit for setting up and being used underground or wet environments;
4. Compare with other flow meter, its advantage : big measurement range , low demand in straight pipe, high accuracy;
5. Low power consumption, one set flow meter power consumption less than 20W.
Inquiry
Please Feel free to give your inquiry in the form below.we will reply you in 24 hours.