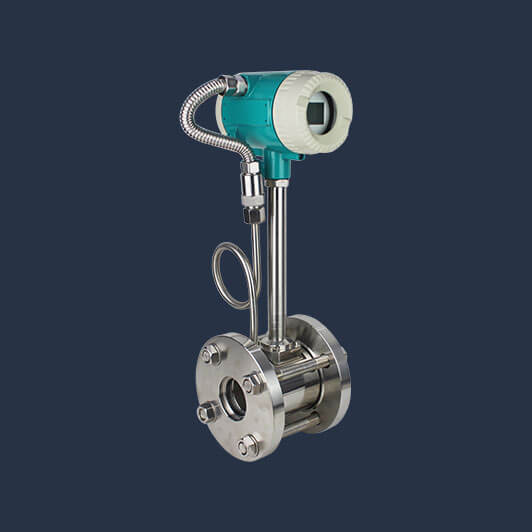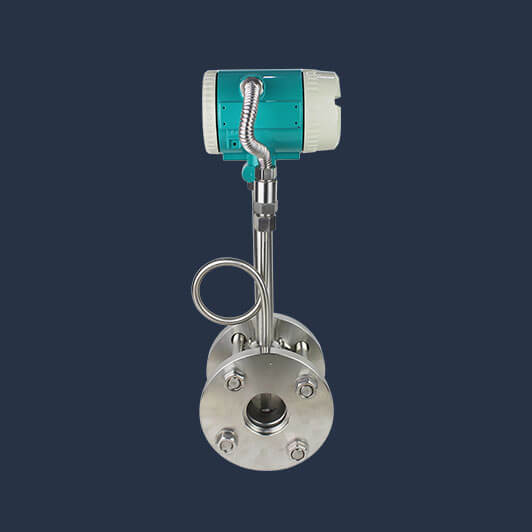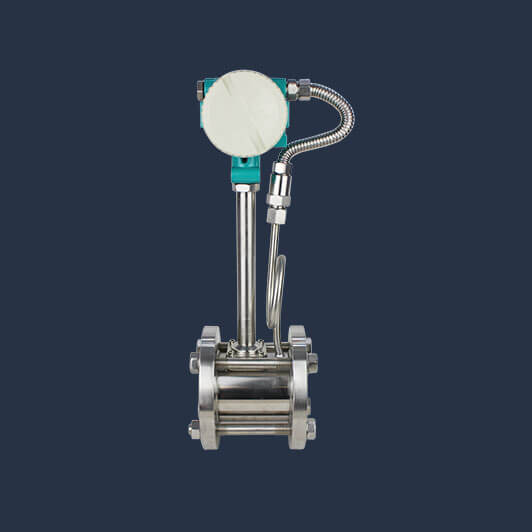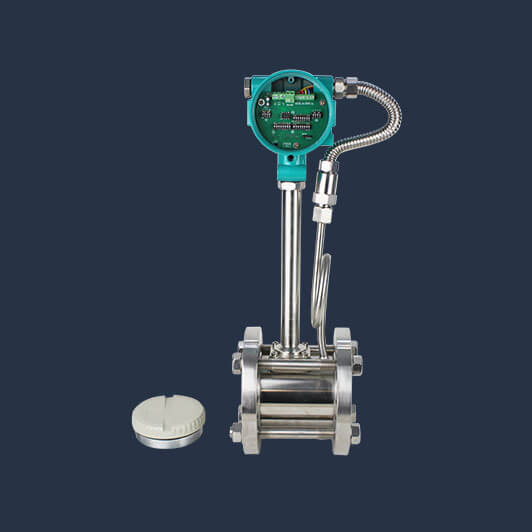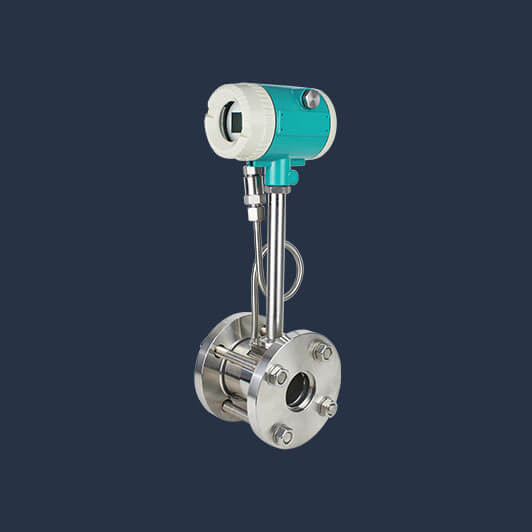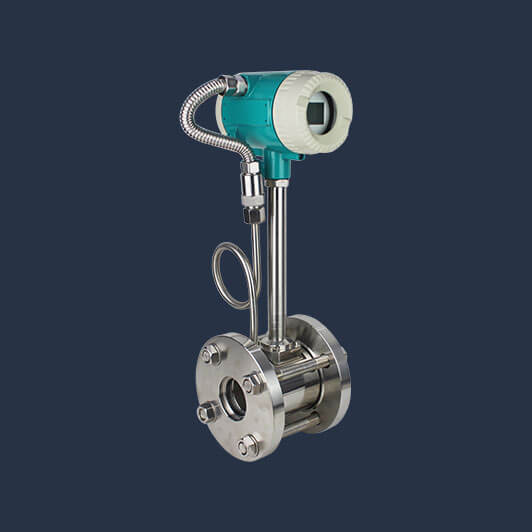 Temperature Pressure Integrated Vortex Flowmeter
LUGB vortex flowmeter, also known as vortex flowmeter, is a new type of flowmeter developed based on the principle of fluid vibration. It is widely used in the measurement of fluid in petroleum, chemical, metallurgical, papermaking and other industries.
Main features of the product
1. No mechanical movable parts, not easy to corrosion, stable and reliable, long service life, long-term operation without special maintenance.
2. It adopts 16 bit computer chip, with high integration, small size, good performance and strong function.
3. According to the requirements of different users, there are high, medium and low converter (electronic meter head) configuration.
4. Various structures, including split type, integral flange, clamping type, etc. The integral flange type can integrate flow probe, microprocessor, pressure and temperature sensor.
5. According to the requirements of users, double detection technology can be used to effectively improve the detection signal strength and suppress the interference caused by pipeline vibration.
6. The converter (electronic meter) with domestic advanced intelligent anti-seismic technology can be selected to effectively suppress the interference caused by vibration and pressure fluctuation.
7. The dot matrix display screen can be selected, with Chinese and English menus, displaying many digits. The reading is intuitive and convenient, and can directly display a variety of parameters.
8. The converter (electronic meter) can output frequency, pulse, equivalent, four wire 4-20mA, three wire 4-20mA and two wire 4-20mA, analog signal, RS485 interface, HART protocol output, etc.
9. Using EEPROM technology, parameter setting is convenient and can be saved permanently.
10. It can save up to one year's historical data.
11. Low power consumption, lithium battery power supply, or external power supply 12V, 24V.
Parameters
| | |
| --- | --- |
| Accuracy | Liquid:0.5%/1.0%       Gas:1.0%/1.5% |
| Powder | 24VDC,3.6VDC,220VAC |
| Measuring medium | Steam, gas, liquid (water, oil, etc.) |
| Output signal and Communication mode | Pulse,RS485,HART |
| Measured medium temperature (℃) | -40~+350℃ |
| Environment condition | Temperature - 20 ~ + 60 ℃, relative humidity 5% ~ 95%, atmospheric pressure 86 ~ 106kpa |
| Materials | SS304/SS316L |
| Protection grade | Sensor IP68, F4 host IP68, other hosts IP65 |
| Explosion proof grade | Exd Ⅱ BT6 |
Inquiry
Please Feel free to give your inquiry in the form below.we will reply you in 24 hours.